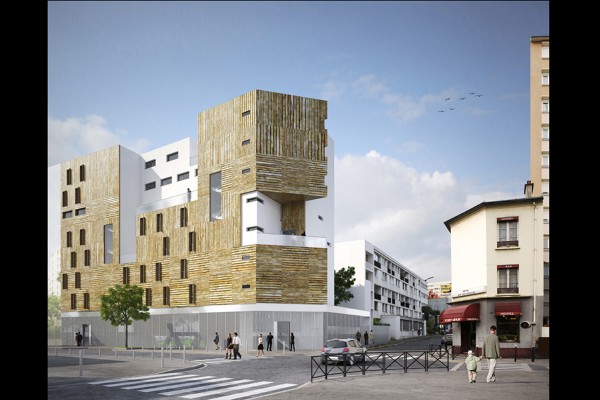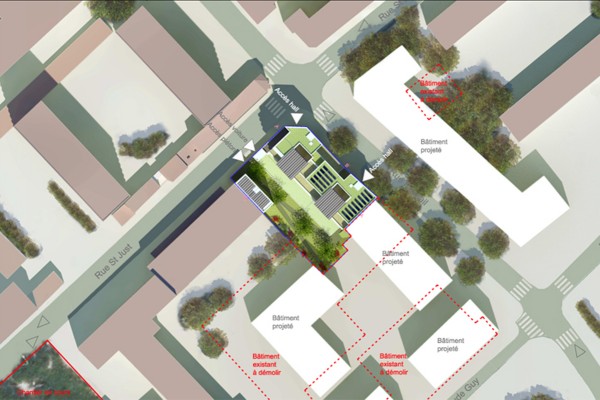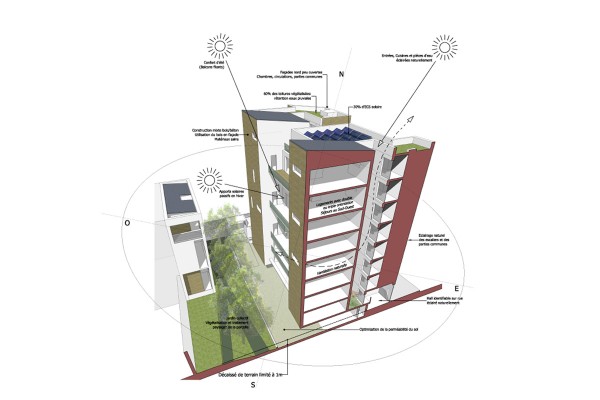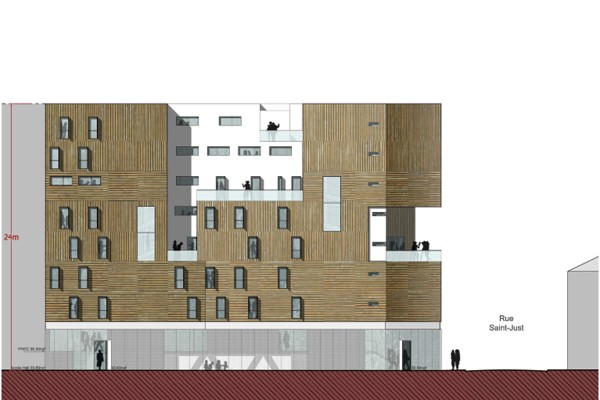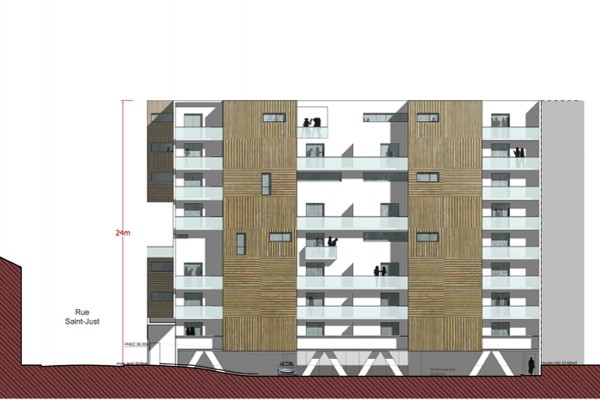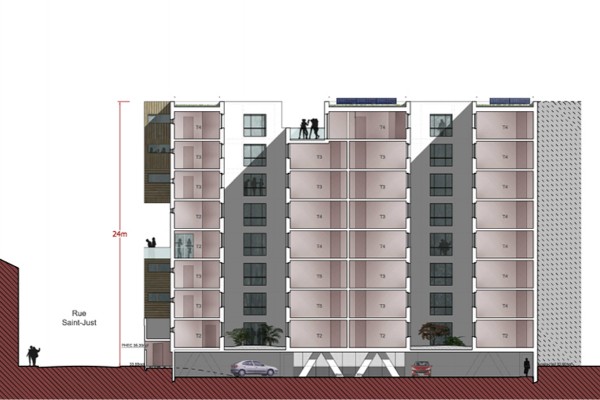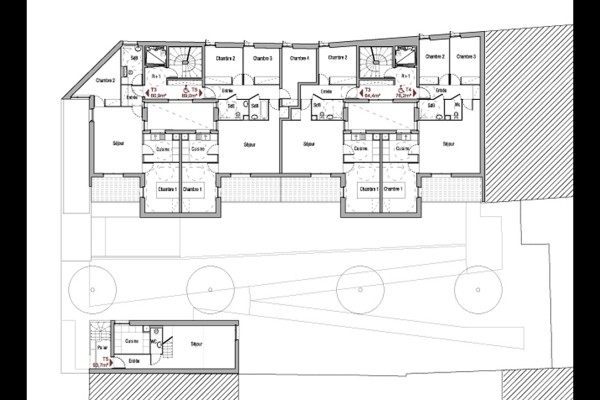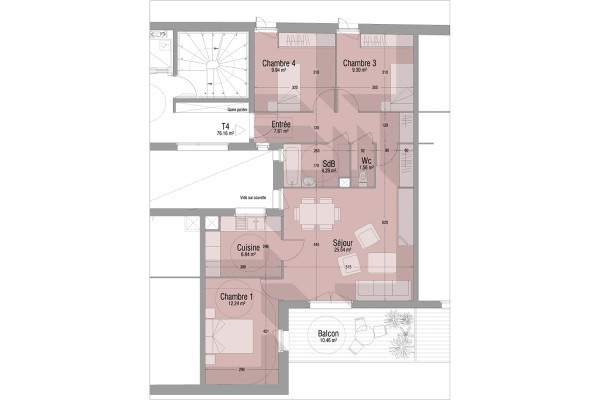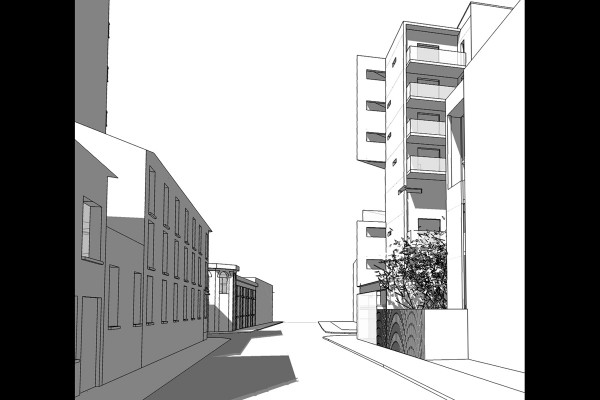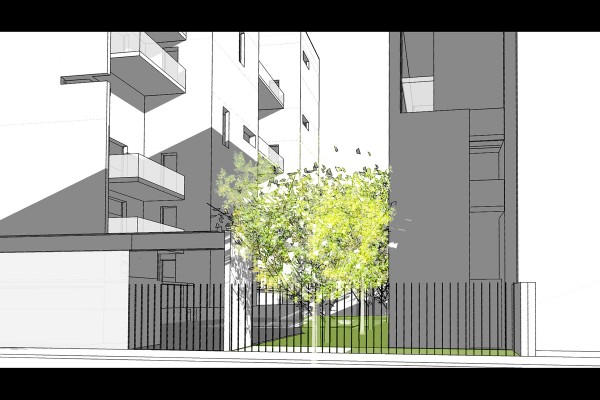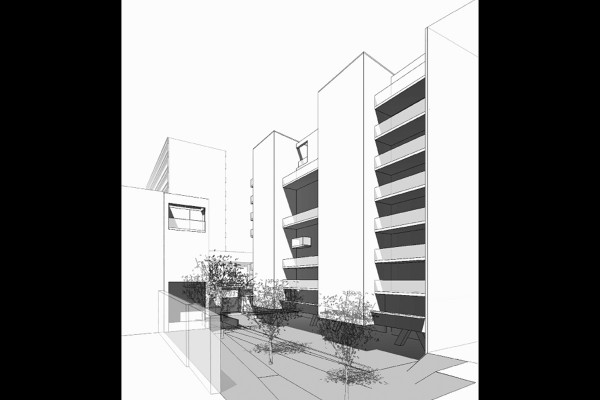 33 social housing competition
The construction of 33 social housing units is planned in the new urban development project situated in the Gagarine Truillot area which comprises a major part for the neighbouring town centre of Ivry.
The project is split into two buildings, one large and one smaller each responding to urban principles which are defined on the street they are orientated.
The first building, which is situated on Boulevard Raspail, adheres to the urban principles of density and contrasts to the city centre due to its high and articulated silhouette. It contains 31 east to west transversal apartments distributed by two interconnected halls connected to a gallery on the ground floor. Two central patios, measuring 15m² each, bring natural light and natural ventilation to bathrooms, kitchens as well as front door areas on all floors.
The second building fits into the neighbouring building's footprint and through its style comprises the transition between the HLM buildings area and the traditional Ivry town centre. Between these buildings is a gap with an implantation of green space. Two types of apartment are stacked, 1 duplex and 1 triplex which both benefit from 3 view orientations. Similarly to the first building all bathrooms, kitchens and stairways are naturally ventilated and lit.
This 'bipartite' urban set-up minimizes the footprint of the whole project and allows for the implantation of a garden.
The ground floor is 1.5 times higher than the above floors to accommodate for the hallways, and also for the technical storage space. The technical areas, depending on their location are encased in either opaque, glazed or open walls, protected on the façade by a white metallic net.
Inside the apartments, the majority of bedrooms are east facing and are equipped with shutters. The bedrooms are accessible from the entrance which also serves the bathroom. The living room which is west facing is situated adjacent to a large kitchen lit naturally by the patio and is either extended by a terrace or balcony. The bedroom which is connected to the living room offers user flexibility compared to the other bedrooms grouped amongst themselves.
Type:

Logements sociaux

State:

Concours

Year:

2013

City:

Ivry

Client:

OPH d'Ivry

Area:

2379 m²

Team:

MARTI ARCHITECTES

Delivery:

Concours