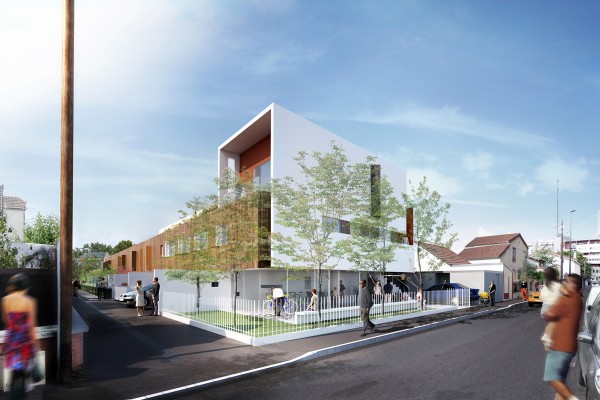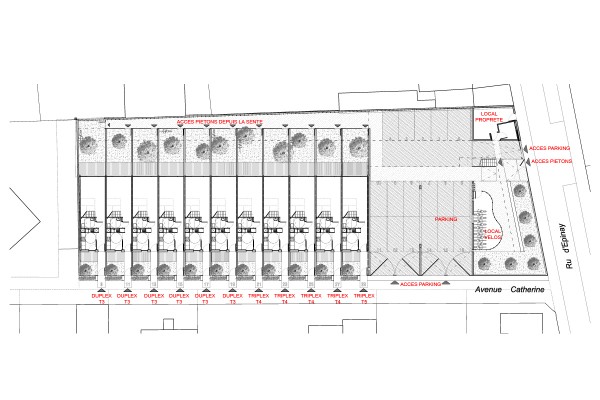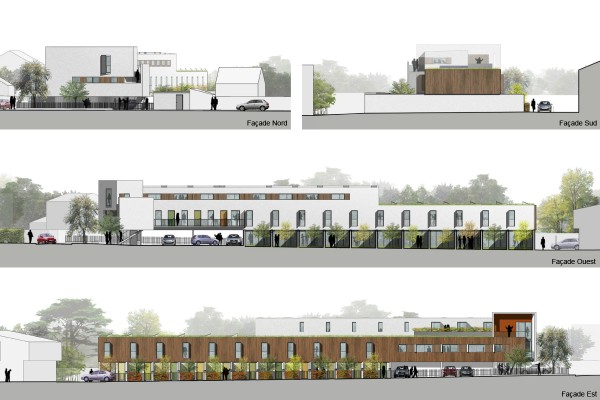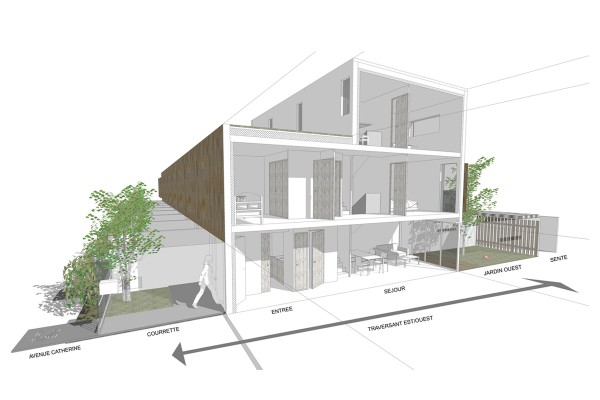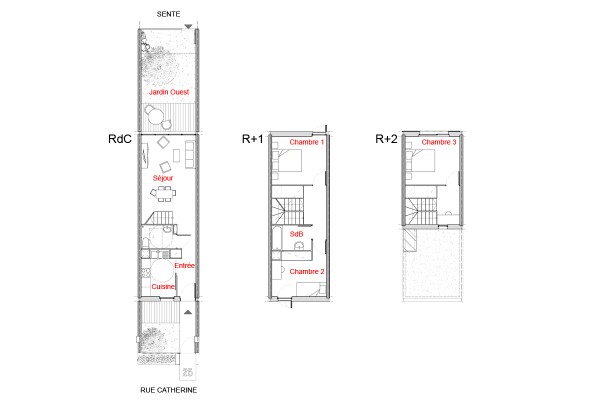 17 social housing competition
Project of 17 social housing
The land joins a suburban built context, singular by variations of constructions which this typology implies.
In order to be integrated in this particular environment, the project wants to be simple and is developed according to a screen East/West on the Avenue Catherine, coherent with neighbouring fabric.
Typologies of big flats (T3/T4/T5), settle full foot, along this alley, offering a court to the East as well as a privative garden in heart of the land in the West.
This organization in the land uses  principles of the typology of surrounding frame.
The small residences (T1 and T2) are distributed by the levels R+1 and R+2 in order to release a free surface, available for sheltered external parking bays.
The Northern frontage of the project is integrated and aligned on the street of Epinay while offering a visibility towards the heart of the land, landscaped space.
Type:

Logements sociaux

State:

Concours

Year:

2011

City:

Colombes

Client:

Colombes Habitat Public

Area:

1 139 m²

Budget:

2 060 000

Team:

Jean-François Marti Architectes

Delivery:

Concours