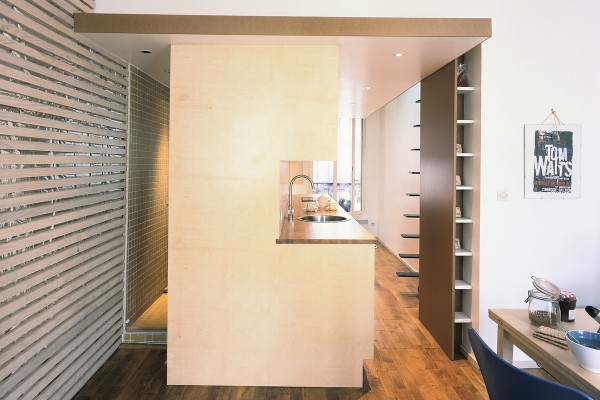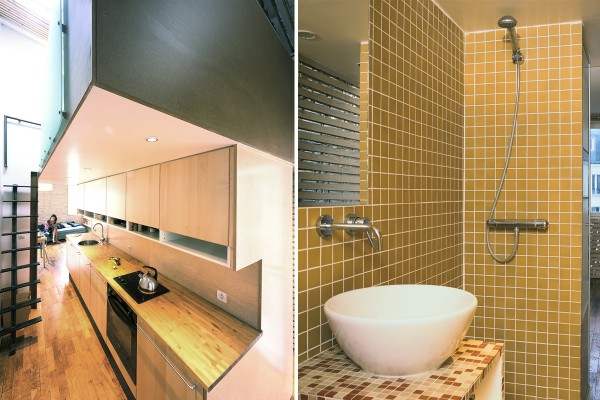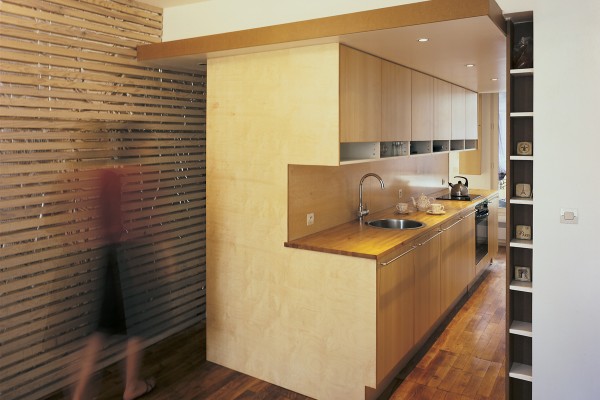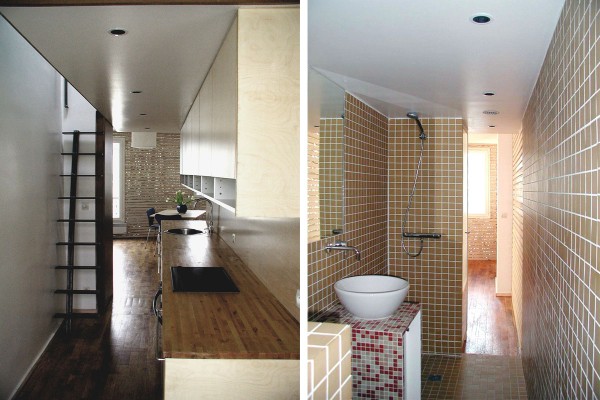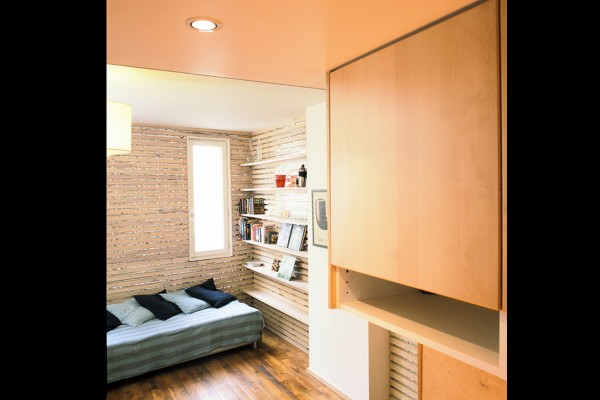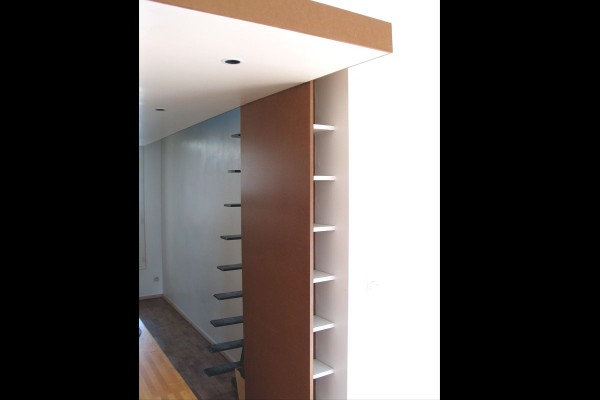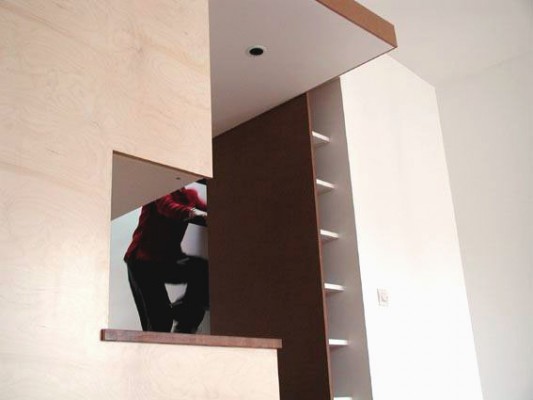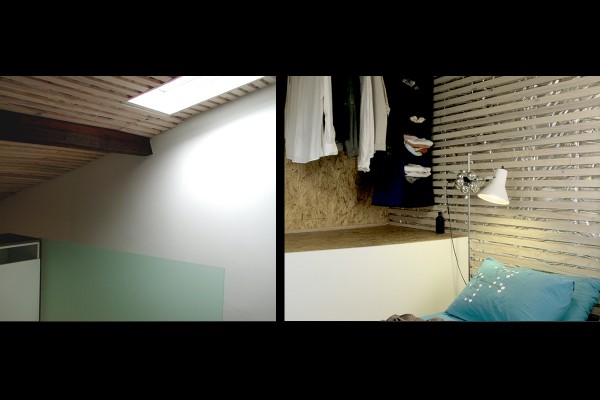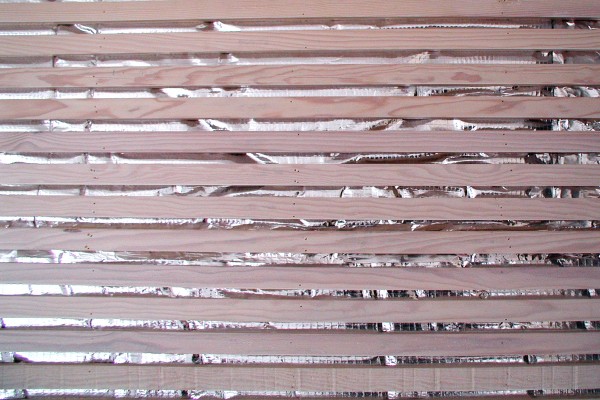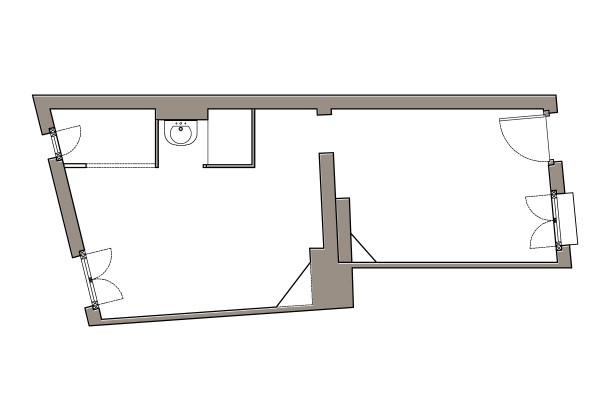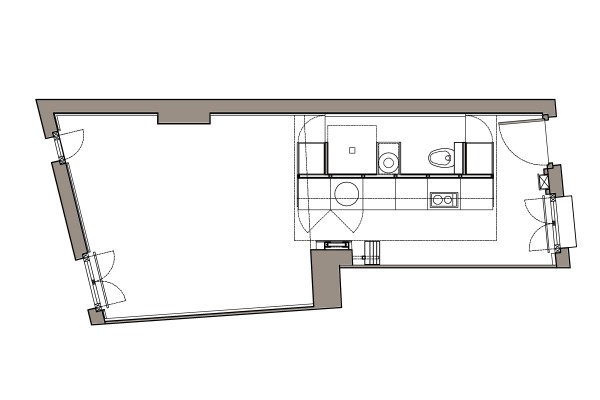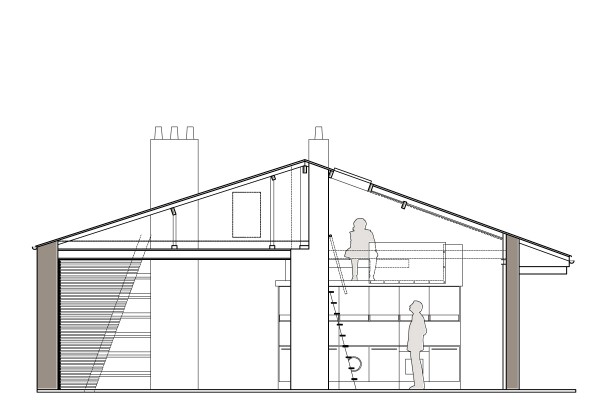 Transformation 1
Reorganization of an apartment – street of the Appointment – Paris 12th
The apartment, on the last floor of a Parisian building, is longitudinal (8,5m X 3m approximately) and enjoys of windows at each end.
With the entry, a unit is established kitchen/arrangement/bathroom around whose is rolled up circulation and on which a mezzanine is posed (in the roofs). Thus, natural light and glance slip without obstacle along the walls.
These walls are covered with a thin apparent insulator and protected by cleats. The furniture of kitchen and arrangement comes from the trade and is married with panels of filmed birches. The bathroom is framed by two cupboards whose doors (out of sanded glass) close or open space and the passage according to needs'.
Type:

Logement

State:

Réalisé

Year:

2004

City:

Paris

Client:

Privé

Area:

29 m²

Budget:

35 000 € HT

Team:

Jean-François Marti Architectes

Delivery:

Mission de base MOP