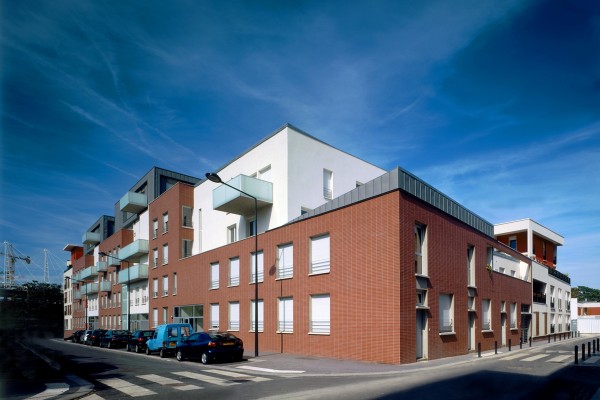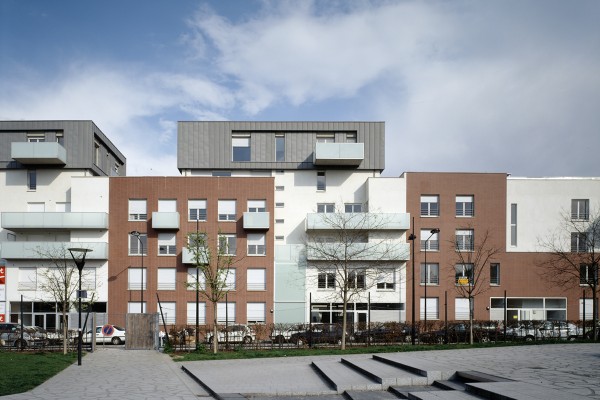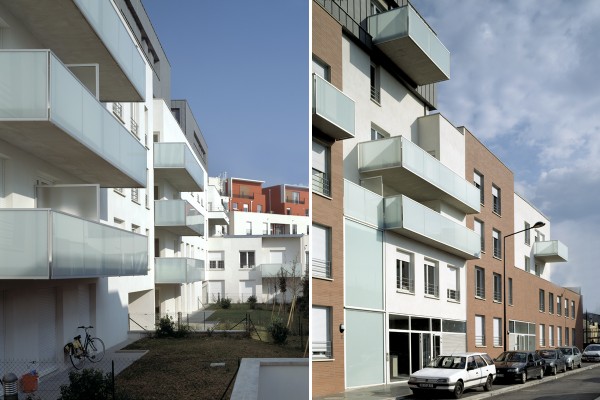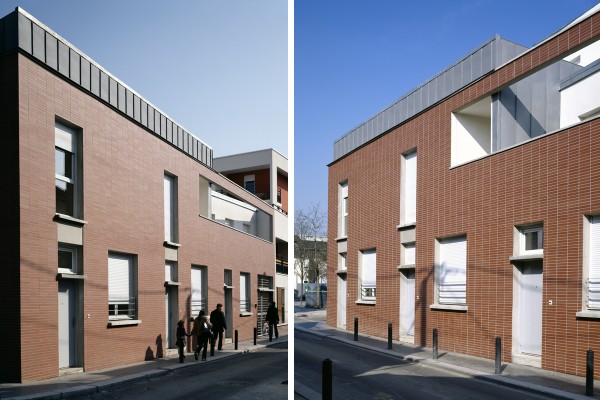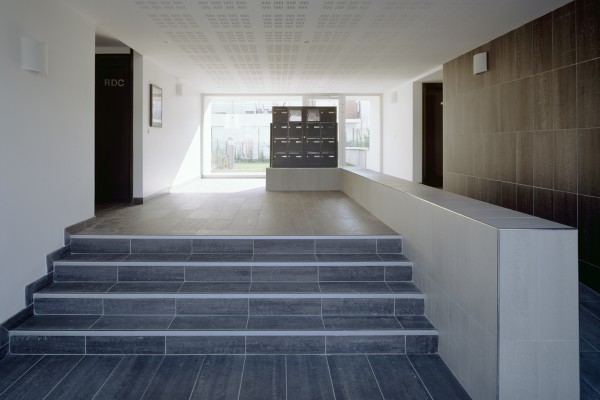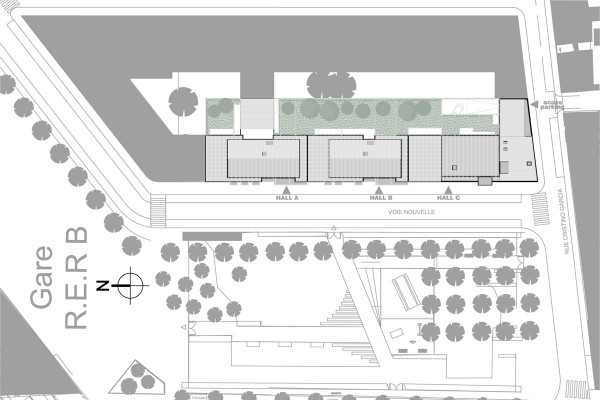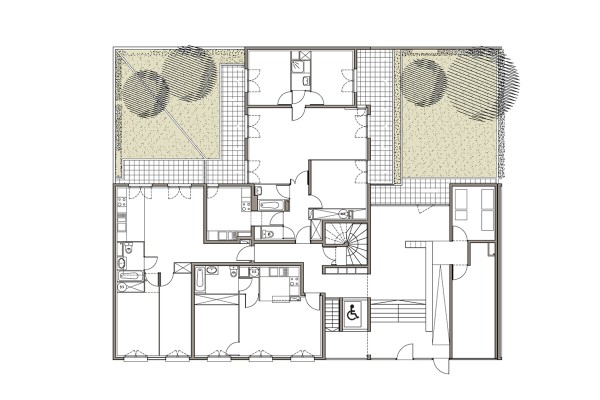 46 home buying housing
46 apartments – ZAC C.Garcia – Saint Denis (93)
The building is located at the foreground of the ZAC Cristino Garcia in Saint-Denis. It borders the  "Grand Stade" RER B station, faces a new urban park and is directed to the South on the street Cristino Garcia characterized by his working houses on two levels which confer a domestic scale to it.
The project constitutes a built face in front of the park and in edge of the station. The building is rated by the alternation of materials (plate brick, coating and zinc) and of simple volumes. The height (alternation of R+3 and R+5) decreases in direction of the street Cristino Garcia where 3 city houses are established (duplex) which are integrated into the existing gauge and present each one their own entry on the street.
Side park, on the principal frontage, three halls crossing, distribute the multifamily apartments. On the last floor, four duplex profit from large accessible terraces  arranged on the building body.
Type:

Logement

State:

Réalisé

Year:

2007

City:

Saint-Denis

Client:

Spirit Promotion

Area:

3500 m²

Budget:

3 M € HT

Team:

Jean-François Marti Architectes

Delivery:

Mission de base MOP